This is a story about 4 friends passionate about the northern lights joining their forces in order to create an amazing aurora roadtrip experience for you!
Aurora Mafia are four passionate aurora hunters from Lapland: Lorenzo Mirandola & Luisa Schaffner from Arctic Roadtrips, Brazilian photographer Filippo Dias, and Alexander Kuznetsov from Aurora Hunting (All About Lapland Ltd).
Alex has been hunting auroras for 10 years, mostly on his own. Filippo, young Brazilian who moved to Lapland, has followed Alex's channels for years. One day they bumped into each other while taking pictures outside, and found out they share similar interests. Thats how they started going on photo & aurora hunting trips together.
In autumn 2020 Filippo & Alex went live streaming aurora on a lake, and by chance, Lorenzo's group came to the same spot. Lorenzo offered the guys some reindeer sausage, and that kind gesture started a big friendship!
In 2021 Lorenzo, encouraged by his girlfriend Luisa (and Alex & Filippo), Lorenzo started his own company Arctic Roadtrips, which became hugely successful. This is how Aurora Mafia started, and now we work on cool projects like this together!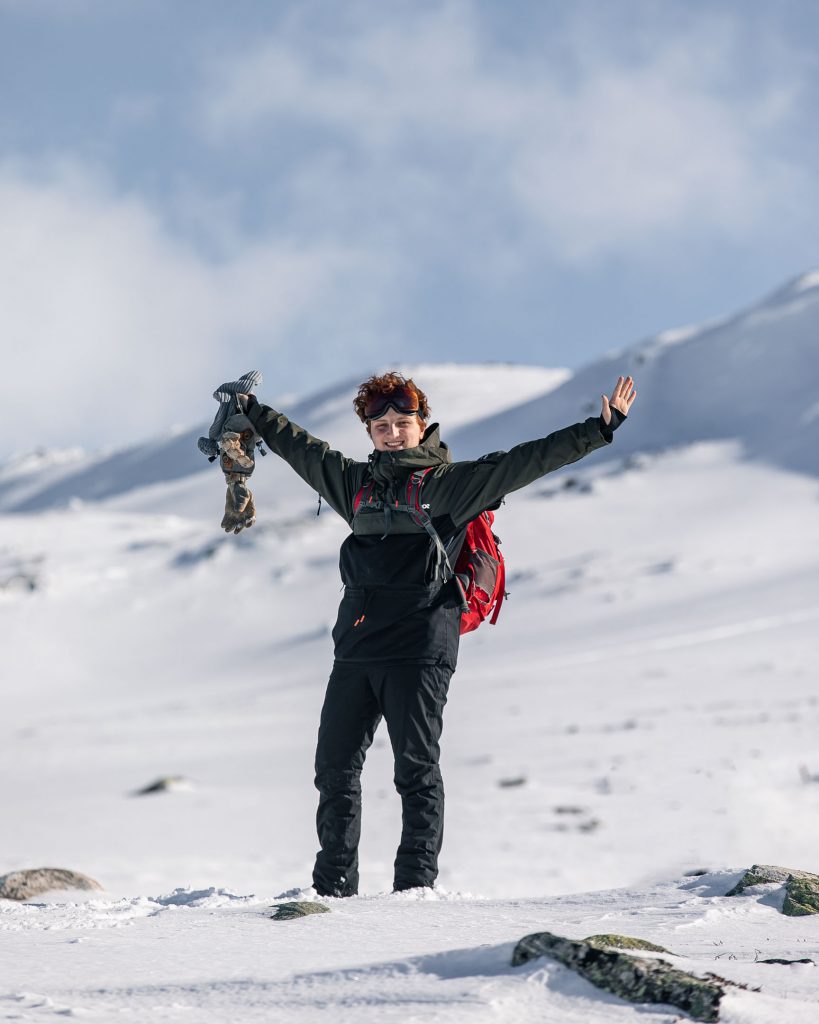 Filippo Dias was born in Brazil, but he was always drawn towards north. He started photography and videography in his early teens, and later, when the chance occurred, he moved to Rovaniemi, Finland for an exchange year in Finnish high school. One year was not enough for him, and he decided to stay for good!
Nowadays, Filippo runs his successful content creation business, and studies at the local university of Applied Sciences. He has been responsible for social media channels of one of the biggest events in Lapland, Levi FIS ski World Cup, and producing professional photos and videos for them. 
While living in Lapland, Filippo was of course subjected to seeing a good amount of northern lights. This is when he grabs his camera & gear, and sets out into the night. At some point Filippo met Alex from Aurora Hunting, and they have been hunting auroras together ever since.
In winter 2020–2021, when tourists were prohibited from entering Finland, Filippo and Alex decided to livestream the auroras to the people, stranded in their own countries. That winter, they did forty (40!) aurora livestreams from different parts of Lapland, which equals to over 60% of all major auroras that season.
Filippos brilliant aurora work has made him famous in his homecountry of Brazil. where he had his pictures widely spread throughout the news and Brazil's national Globo Tv.
You can find out more about Filippo on his homepages:
the dynamic duo: lorenzo & luisa
Lorenzo and Luisa founded Arctic Road Trips around one year ago and hunt Northern Lights all around Scandinavia.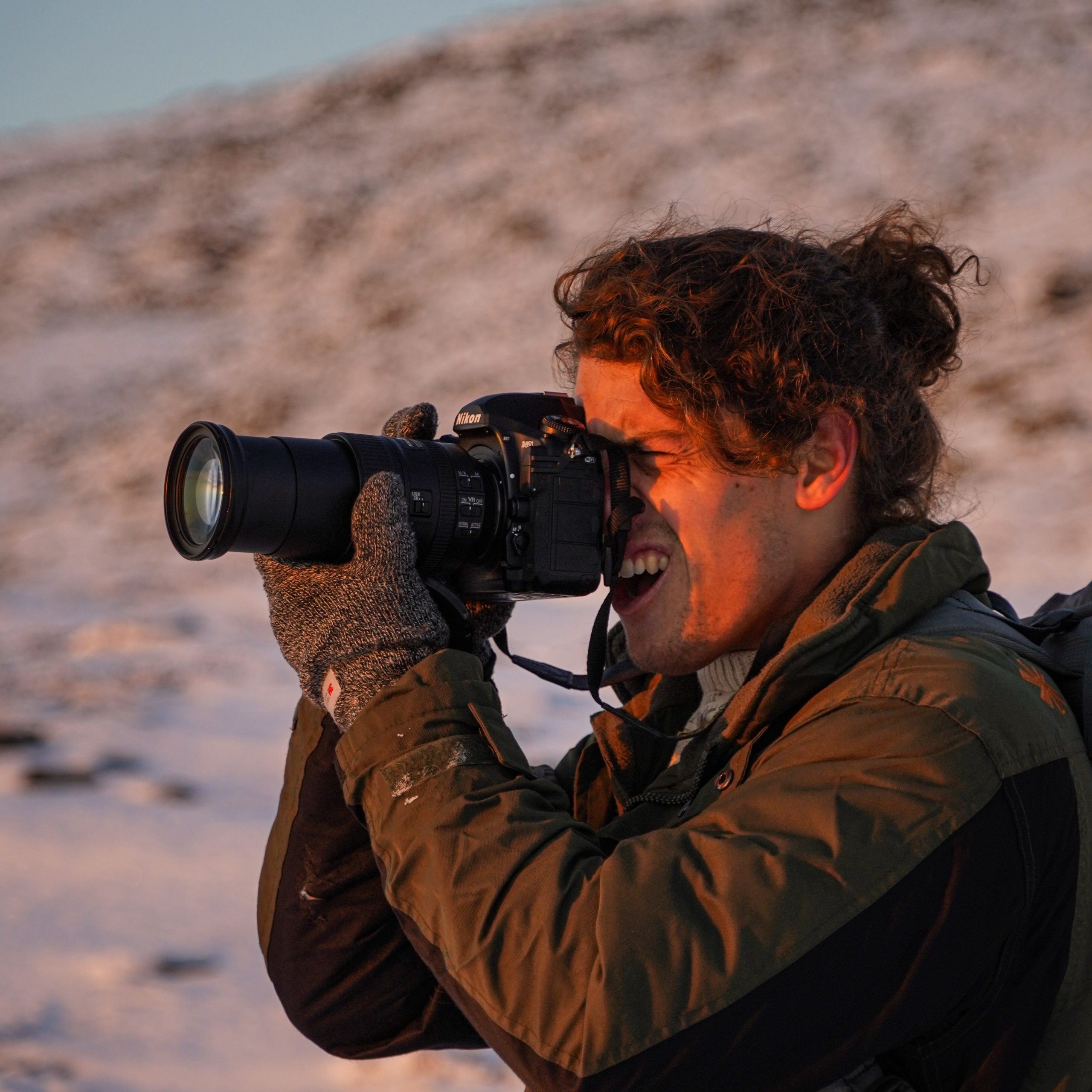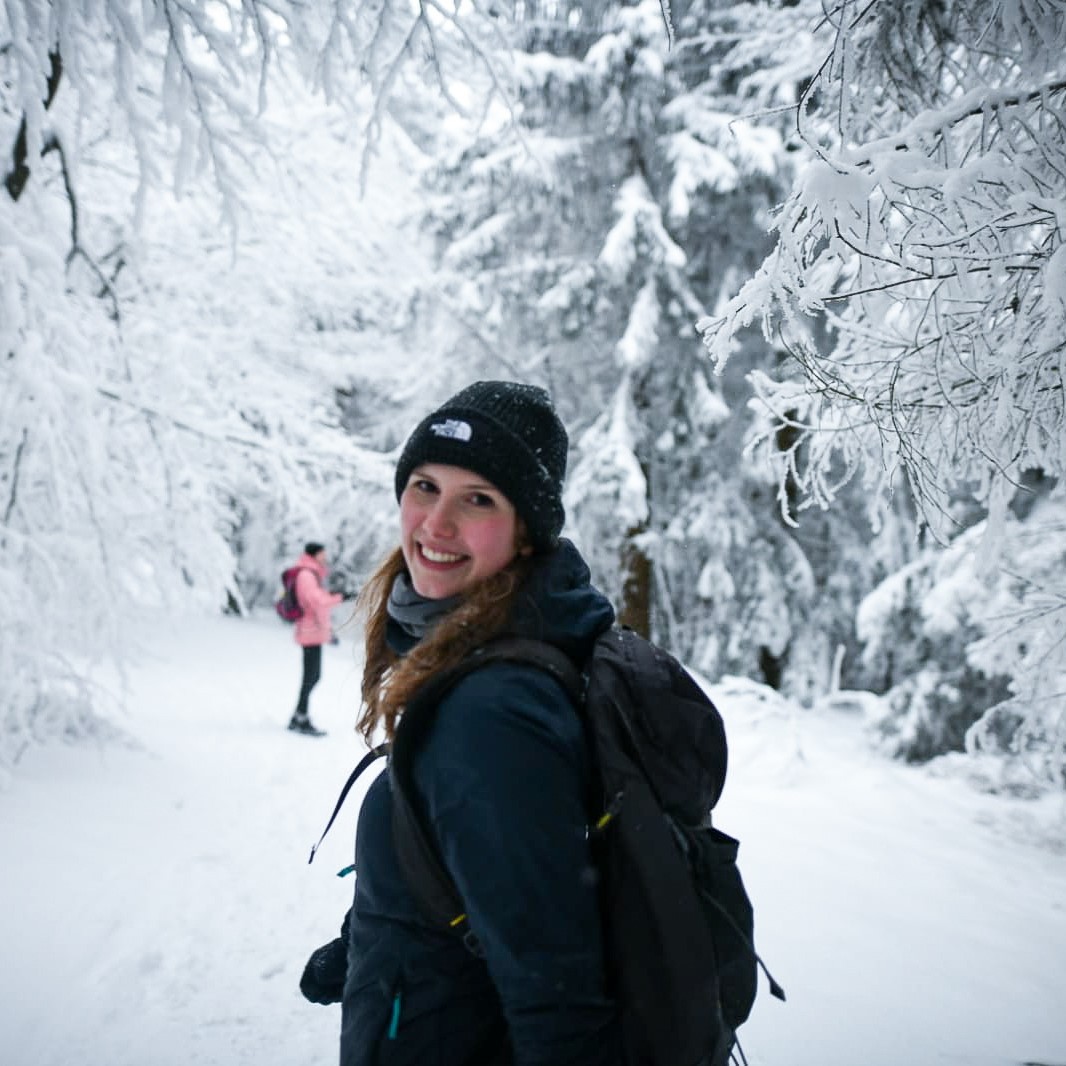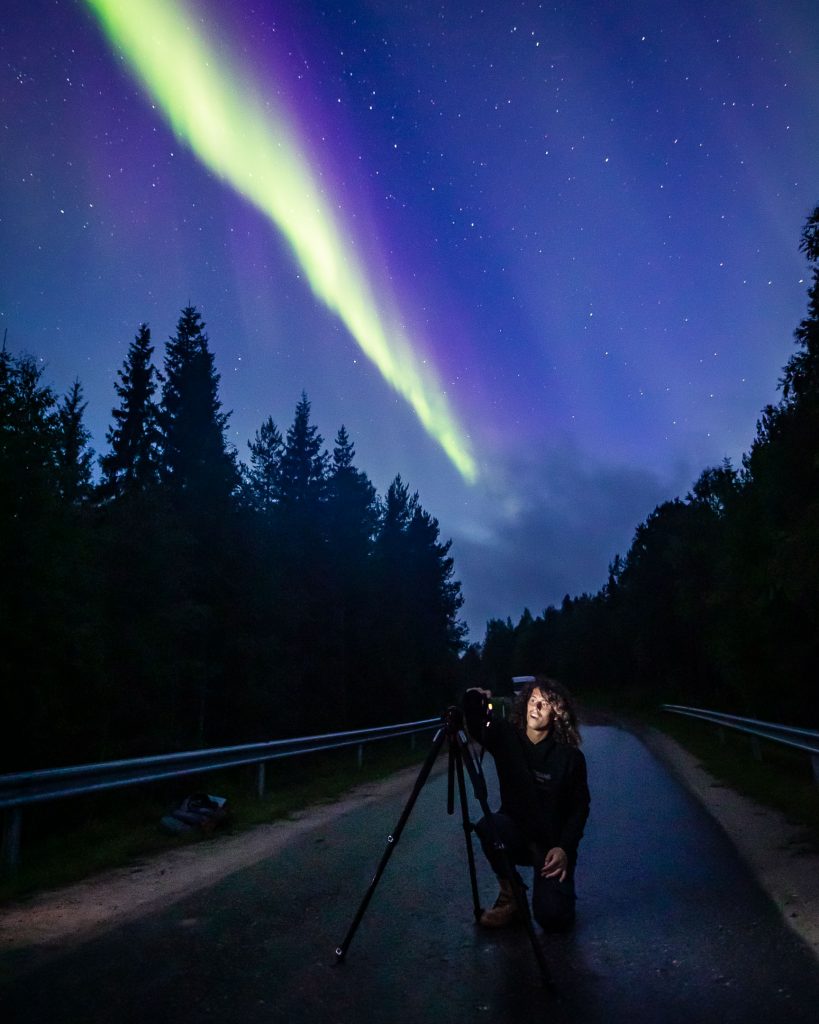 Lorenzo is originally from Verona in Italy and dreamed since age of 6 about seeing the Northern Lights in Lapland. With 22 he got the chance to move to Finland as an exchange student for his studies to become an environmental engineer. Now at age of 29 he has been living in Lapland for 5 years. He was working as a guide in different companies in Rovaniemi until he got convinced to open his own business by Alex, Fillippo and Luisa. Now he lives his dream of hunting Northern Lights almost every night with his own company and concept in Lapland.
He is passionate about Northern Lights and its science behind and wants to know more and more all the time. Further he is a talented astrophotographer and loves to capture the Northern Lights. For that he got great support and is ambassador for Planetopedia and Sigma Nordic.
Lorenzo won't be stopped by the worst weather to deliver northern lights to his clients. If it's cloudy in Finland, he's ready to drive all day to Norway to get to clear skies. Often, he does roadtrips that last 2-3 days, taking his guests to some of the best places to see northern lights.
You can find out more information about Lorenzo & Luisa at their site: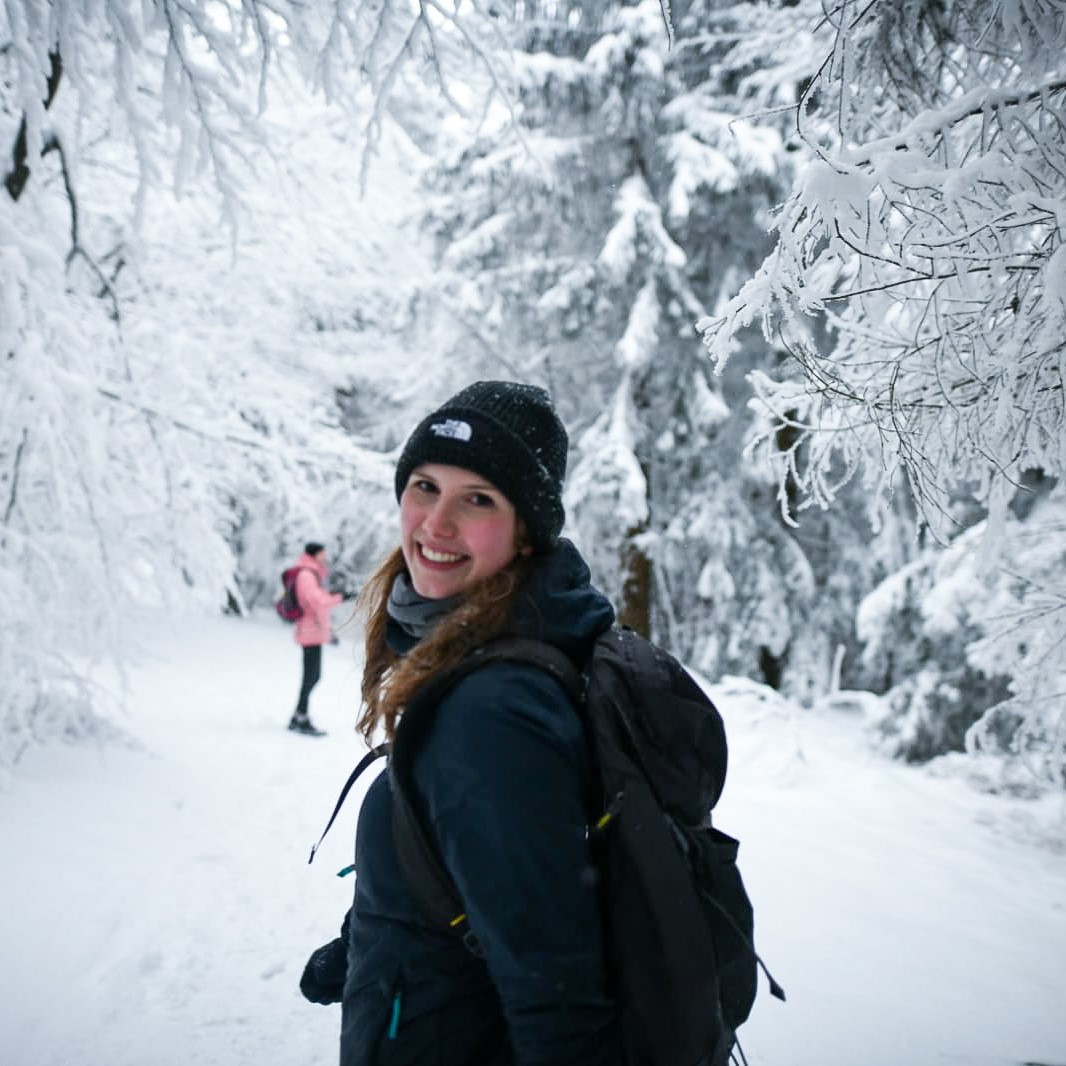 Luisa is originally from Germany. After high school and one year living in Australia she started to study tourism in Germany. This brought her as an exchange student to Rovaniemi, Finland. She fell in love with the beautiful nature in the Lapland, its wide landscapes and the Northern Lights. The original plan to stay for half year was canceled quickly and became 2,5 years for now.
Luisa got her first camera when she was 9 years old and since that photography never left her. Now she is an astrophotographer and running the company Arctic Road Trips together with her boyfriend.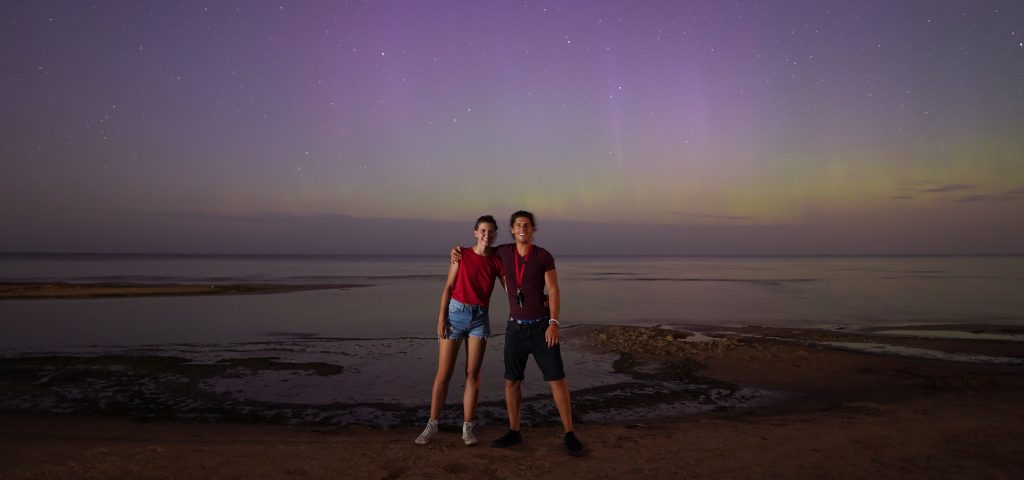 Alex calls himself "The Original Aurora Hunter!" When he started chasing the auroras back in 2012, he thought it was going to be easy. After all, he's a local, and what could be simpler than taking a stunning picture of the auroras! He was wrong. It took him many weeks to find his first aurora, and that inspired him to learn everything about the northern lights.
Next season in 2013, he had already learned his lesson. Auroras started to appear in his camera quite regularly, and soon he started making aurora pictures for local companies. In 2016, after huge aurora storm, he got a call from Thomson-Reuters, who asked for his aurora materials. That time, the aurora videos & pictures he took went viral! Since then, he has reached audiences around the world through big media almost 20 times.
Alex likes to experiment with lights, lanterns, and other light sources. This brings some extra atmosphere to the pictures, and make them more social-media worthy. As a guest with Alex, you'll get to model with the lights too!
Find out more about Alex on his site:
www.aurorahunting.fi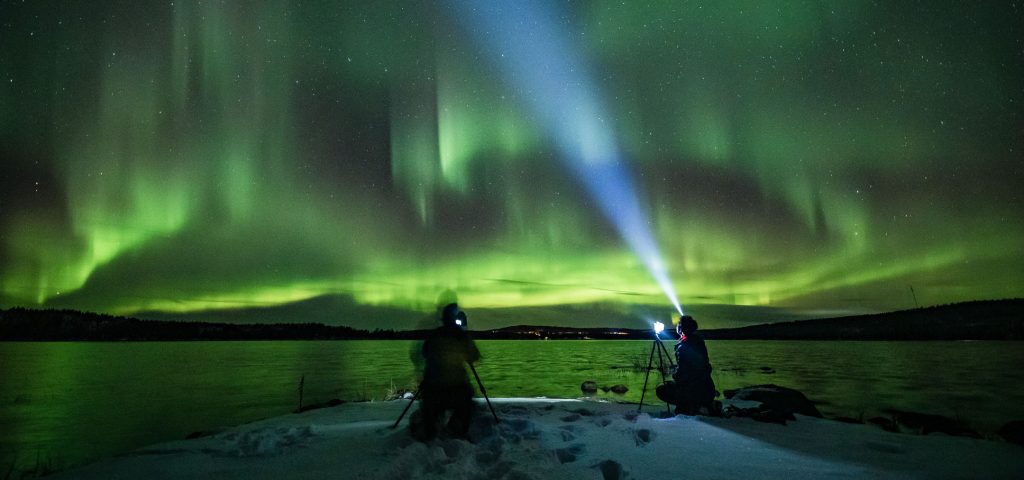 Aurora Mafia Team often joins forces to hunt aurora together! And the harder the mission to find clear skies, the sweeter the reward feels! After the hunts, they find themselves at the Shell Gas station on the Arctic Circle (the only place open so late at night!) to have some bite to eat, and to discuss how crazy the auroras were this night!

location
We are located in Finnish Lapland, and this Aurora Mafia Roadtrip will depart from Rovaniemi or Kittilä airports.